[one-half-first]Parish Nurses assist pastors in meeting the human needs in the Congregation. Parish Nursing is a unique blend of professional nursing and spiritual care. If you have a Parish Nurse who is serving in your congregation, please let Ronda Anderson know so that they can be put in the district list of Parish Nurses. You can contact Ronda at nurse.bethanycr@gmail.com.[/one-half-first]
[one-half]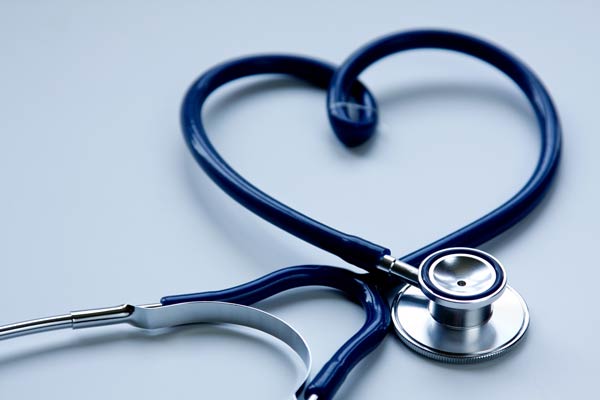 [/one-half]
News for Nurses…
Video Lecture Series
Check out this month's video on Heart Health, made available through LCMS's Nursing Video Lecture Series:
Heart Health
 Heart disease, cancer and stroke remain the leading causes of death among members in Lutheran congregations, and parish nurses can play a vital role in helping parishioners care for the body God has given them.
   During February's video lecture on "Heart Health," Jennie Johnson, RN-BC, Ph.D., presents helpful information on the current understanding of how heart attacks and strokes develop, while examining their connection with dementia.
   Johnson, a parish nurse at Shepherd of the Hills Lutheran Church in Rathdrum, Idaho, also reviews cardiovascular risk factors and provides simple strategies to help a parish nurse promote healthier lifestyles that enable members to serve the Lord, Jesus Christ.
   The lecture — as well as previous lectures — is available on the LCMS Parish Nursing webpage.
For more information about the LCMS Parish Nurse Video Lecture Series, please email Cara Patton at cara.patton@lcms.org.
---
Foundations of Faith Community Nursing Course   
---
26th Annual Concordia Conference 2018 
The 26th Annual Concordia Conference for Parish Nursing and Congregational Health will be May 23–24, 2018, at Concordia University Wisconsin, Mequon, Wis. The theme "Steadfast Servants: Working Together for Christ" will provide direction for keynotes, breakout sessions and devotions.
---
Christian Care Giving Course

4 day intensive class: June 4-7, 2018
A professional development conference/course for RNs, clergy, and other interested parish nursng and congregational health ministries.
Download the Event Brochure for details and registration.
---
Our Parish Nurses
A parish nurse may serve as a health educator, health counselor,
liaison to the community, advocate, trainer and coordinator of volunteers, spiritual care giver!
IDE Parish Nurses
Ronda Anderson, Bethany Lutheran, Cedar Rapids
Vicky Aissen, St. John Lutheran, Waverly
Kristina Carte, St. Stephen, Atkins
Grace Gotoski, Grace Eveangelical, DeWitt
Ann Hinkhouse
Sue Humphery
Laurie Jasper, Bethany Lutheran, Cedar Rapids
Terri Liedtke, Concordia Lutheran, Cedar Rapids
Nancy McHone, Grace Lutheran, Waterloo
Kathy Nank, Our Redeemer Lutheran, Dubuque
Anita Nicholson, Our Redeemer Lutheran, Iowa City
Gloria Rattenborg, Our Savior Lutheran, Manchester
IDE Health Minister
Janice Basemann,Trinity, Cedar Rapids
Jeanette Kellerman, Trinity, Cedar Rapids
Helene Kuempel, Trinity Lutheran, Guttenberg
Verla Paulson, Grace Lutheran, Waterloo
Irene Reinking, Trinity Lutheran Cedar Rapids
Bonnie Teggatz, Trinity Lutheran, Cedar Rapids
Resources