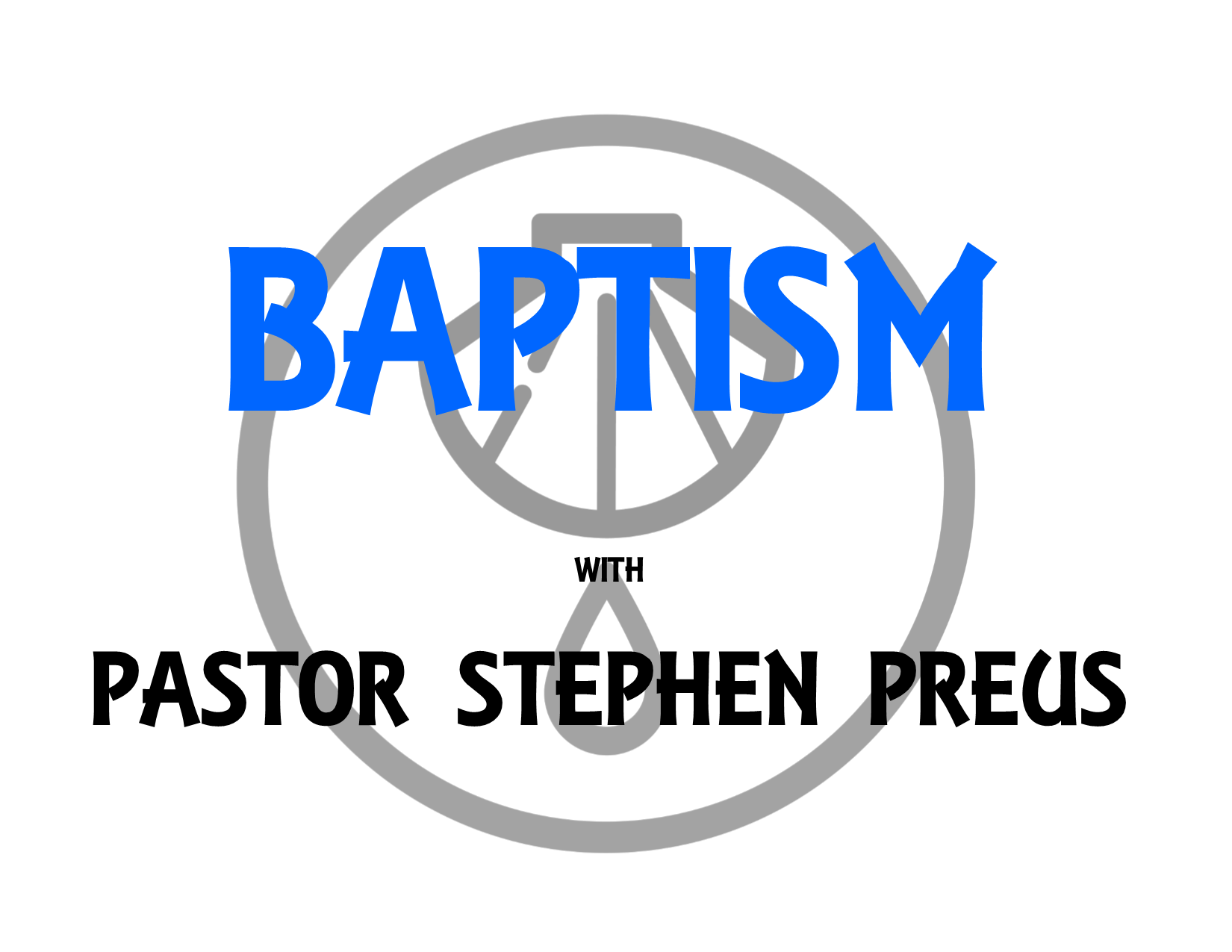 October 11-12, 2019
Camp Io-Dis-E-Ca
3271 Sandy Beach Rd NE
Solon, IA 52333
Baptism
The baptism of an infant is the perfect topic to help us understand the Gospel of Jesus Christ and how we are all saved by God's grace alone. You should love infant baptism. Every time there is a baptism of a baby in your church, you should sing for joy over what God is doing for that little one. He is making a sinner into His beloved child by His grace alone. He is granting faith. He is forgiving sin. He is rescuing from death and the devil. He is imparting His Spirit. He is covering a sinner with Christ's righteousness. He is promising eternal salvation. He is doing all this and more! In fact, Infant baptism even helps us understand adult baptism.  Rejoice with us in God's salvation of sinners by grace alone, through faith alone, for Christ's sake alone, by coming to the Confirmation Retreat as we explore the treasures of baptism!
Presenter: Rev. Stephen Preus is Pastor of Trinity Lutheran Church in Vinton, IA.
Registration Deadline is October 8.
Please contact the district office with any questions.
The retreat will take place beginning on Friday, October 11th at 7pm and going through 3 pm on Saturday. This retreat includes a pizza snack on Friday and breakfast and lunch on Saturday. A complete schedule can be found at the bottom of the page.
The cost of the confirmation retreat is $50. Please fill out the online registration form and pay online or make checks payable to "Iowa District East." On the memo line write "2016 Confirmation Retreat."
Download the Registration Packet
Schedule
Friday, October 11th
7:00-8:00 pm Arrive and Register
8:00-8:30 pm Opening Worship
8:30-8:55 pm Pizza (Alpha Dining)
8:55-9:15 pm Icebreakers
9:15-10:00 pm Relays (Basketball Court)
10:00-10:45 pm Session 1
10:45-11:00 pm Evening Devotion
11:00-11:30 pm S'mores/Free Time/Get Ready for Bed
11:30 pm Lights Out
Saturday, October 12th
8:00-8:45 am Breakfast and Table Talk
8:45-9:00 am Morning Devotion
9:00-9:45 am Session 2
9:45-10:45 am Camp Activity
10:45-11:00 am Break
11:00-11:45 am Session 3
11:45-12:00 pm Break
12:00-1:00 pm Lunch (Alpha Lodge Dining)
Pack Up Room
1:00-2:00 pm Camp Activity
2:00-2:45 pm Topic Review & Closing Devotion
2:45 pm Depart