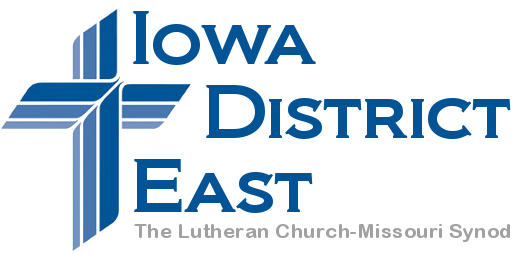 MARION, IOWA— This month, Jeffrey Pool was appointed as the new Assistant to the President for Schools for Iowa District East of The Lutheran Church Missouri Synod (LCMS). This position works directly with the District President to assist the Lutheran Preschools, Elementary, and Secondary Schools of the District.
Pool will assist District President, Rev. Dr. Brian Saunders, by serving as a liaison between the Iowa State Education Department and Lutheran Schools. He will also serve as counselor and advisor to school principals, teachers, boards of education, preschool directors and pastors that have schools, preschools and day care centers.
Before accepting this position, Pool served as Principal and Teacher in McAllen, Texas. He has also served as a principal, teacher, Camp Executive Director, Director of Christian Education, and Youth Director in Missouri, Wisconsin, Ohio, Minnesota and Illinois. Pool received his Masters of Arts in Educational Administration from Concordia College, River Forest, Illinois. Pool and his wife, Karen, have three sons.
President Saunders said, "It is a blessing to have a well-qualified and faithful servant to assist the president as we care for and come alongside the needs of our Lutheran schools."
May God continue to bless the Lutheran Schools of Iowa District East as they come to the beginning of a new academic year.