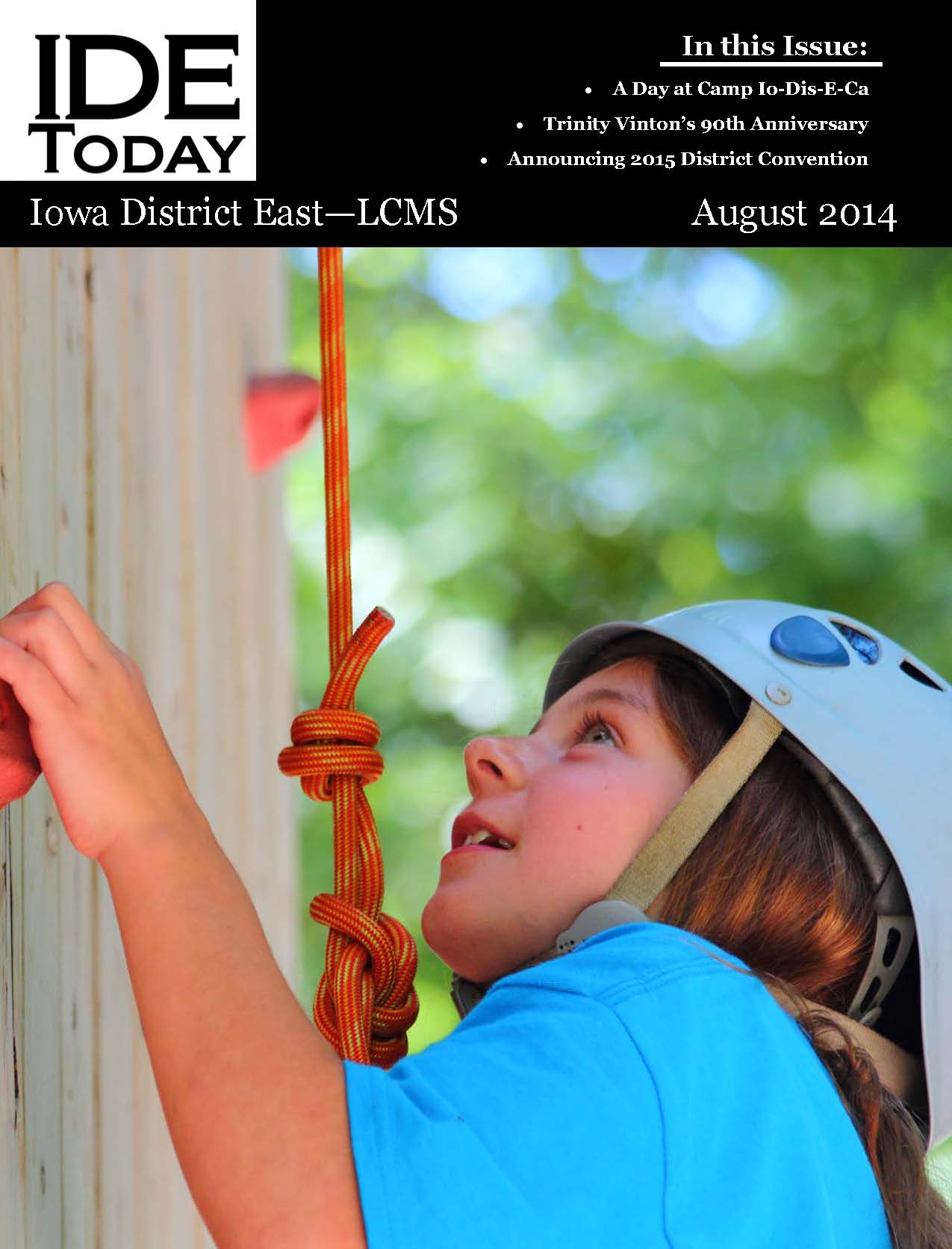 The August 2014 issue of IDE Today includes articles from President Saunders, Rev. Dr. Dean Rothchild, Jon Kohlmeier and stories and photos submitted from congregations throughout Iowa District East.
President Saunders continues his article series on the 8th Commandment. This month he takes us through Matthew 18 and the "two or three witnesses".
Rev. Dr. Dean Rothchild reflects on gathering in church to receive.
Jon Kohlmeier reflects on the day he spent at Camp Io-Dis-E-Ca.
Some highlights from congregations and organizations around the district include:
Official Notice of the 2015 IDE District Convention.
Trinity Vinton's 90th Anniversary.
Faith Waterloos Sanctuary Building Project.
Baptisms, Confirmations, mission projects and more!
Check your churches for the latest issue or download a full-color digital PDF copy by clicking here.